"La Ruta Encantos de La Victoria" is a community enterprise, in Tarija department, in southern Bolivia, which offers different stops. The locals share their customs and teach fruits such as grapes and blueberries production, as well as typical food prepared over firewood, and local drinks such as ambrosia and corn chicha.
The experience includes the round-trip transfer, at the groups' request; lunch with local ingredients, of orchards guided tour and product tasting. On this tourist route, one can visit orchards such as the "Bien te fue" farm, where tourists can see farm animals and try their milk-based products; the Payuyo orchard, where they teach the community traditional medicine; Don Lorenzo's house, where corn chicha and its derivatives can be tasted; the La
Abrita Biodynamic garden, where the community inhabitants share their experience on blueberries production and invite to try juices and medicinal herbs infusions; and the country restaurant Ollita de Barro, where a typical lunch cooked on a wood stove and a clay pot is offered.
Tourist Service: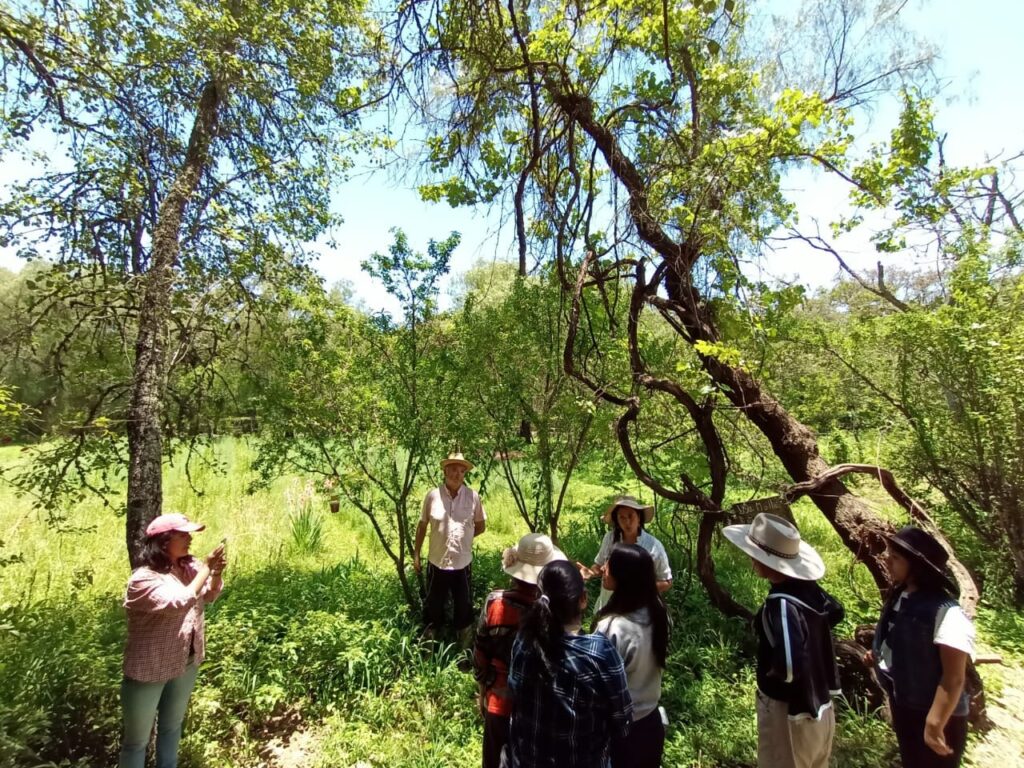 Round trip transfer, at groups' request.
Lunch with local ingredients
Guided tour in the orchards
Product tasting
Location:
Essential clothing and accessories:
Sunscreen
Comfortable clothing
Contact:
This content is taken from the "Soy Bolivia" verified guide, prepared in April 2023 with information provided by organizations and communities involved. This guide is updated annually to ensure its validity. In order to suggest a community tourism venture, free of charge, you are welcome to send a WhatsApp message to the number (591) 70079347.
Note: Prices are updated to May 2023.
---
The images in this guide were provided by representatives of the communities involved, who assured that they will use these photographs for the respective promotions of their ventures.
This post is also available in: Español
This post is also available in:
Español