Sadiri Lodge is a San Jose de Uchupiamonas indigenous community ecotourism venture. Located at the Madidi National Park, La Paz department, in Bolivia. It is located in a 34 thousand hectare protected area forest; home to more than 430-bird species. Therefore, it is an birdwatching ideal site.
At this place, one can enjoy a wide tourist activities variety. For nature lovers, one can explore the foothill forest through day and night hikes, and admire insects, birds, mammals, plants, fungi, and streams with waterfalls, among others.
This undertaking was born as an alternative to an intention to hand over 31,000 hectares of forest in concession for logging in 2009, and the community has managed to protect an area of 34,000 hectares of forest, defined as zone 1, tourist refuge and water reservoir in the Uchupiamona Nation life plan.
The offer includes a cultural experience, where the Uchupiamonas guides share their knowledge of how the forest was used ancestrally by this community.
In addition, you can meet and live with the community women, who prepare the food.
The experience is complemented by the lodging comfort in six cabins equipped with two beds each, suitable for tall people higher than two meters; private bathroom with gas heated hot shower, electric light, internet access with megabytes payment, and a healthy and nutritional diet, with organic products, with traditional dishes complemented with international dishes menu.
Location
Sadiri Lodge is three hours from Rurrenabaque, Beni department, at the Abel Iturralde province, La Paz department.
Tourist services and activities
Day and night hikes.
Experiential activities.
Fauna and flora observation.
Lodging: Six private cabins equipped with two beds each, suitable for all heights visitors.
Internet access with megabytes payment is available.
Food: Organic products dishes.
Location:
The Lodge is located at the Madidi National Park, Abel Iturralde province, La Paz department.
In order to get there, it is necessary to travel by car for approximately three hours from Rurrenabaque,
passing through San Buenaventura and taking the highway to Tumupasa. From there, continue southwest,
in the Uchupiamona Native Indigenous Territory (TIOC) direction.
Best time to visit:
It is ideal on any date for leisure. For birdwatchers, the best time is between June and November.
Way to get there:
To Rurrenabaque (Beni department), by bus from La Paz, or by air. From Rurrenabaque, coordinate the trip with the community.
Essential clothing and accessories:
Light jackets,
Comfortable walking boots
Hat
Light shirt
Flashlight
Repellent.
Costs
The service is personalized, so the price varies depending on the number of days and the party
number. Consult on prices by calling the contact numbers.
Services
Transfer from / to the airport
Transportation to / from Sadiri Lodge
Private accommodation
Complete food according to your preference (vegetarian or not)
Snacks and bottled water during the trip, and your stay
Experienced local guide specialized in bird and mammal observation and nature interpretation.
Hikes on the refuge trails.
In Uchupiamonas:
o Bird printed list if you are a birdwatcher.
o Use of binoculars and a telescope to observe birds and mammals.
o Hotel reservation in Rurrenabaque assistance, if required.
o Flights purchase and reconfirmation assistance, if needed.
o   Does not include: TIOC Uchupiamona admission cost i.e. Bs 200 for foreigners ($us 30)
and Bs 50 for nationals ($us 7).
Contact:
Phone / WhatsApp: + (591) 71664334 or + (591 71622567
•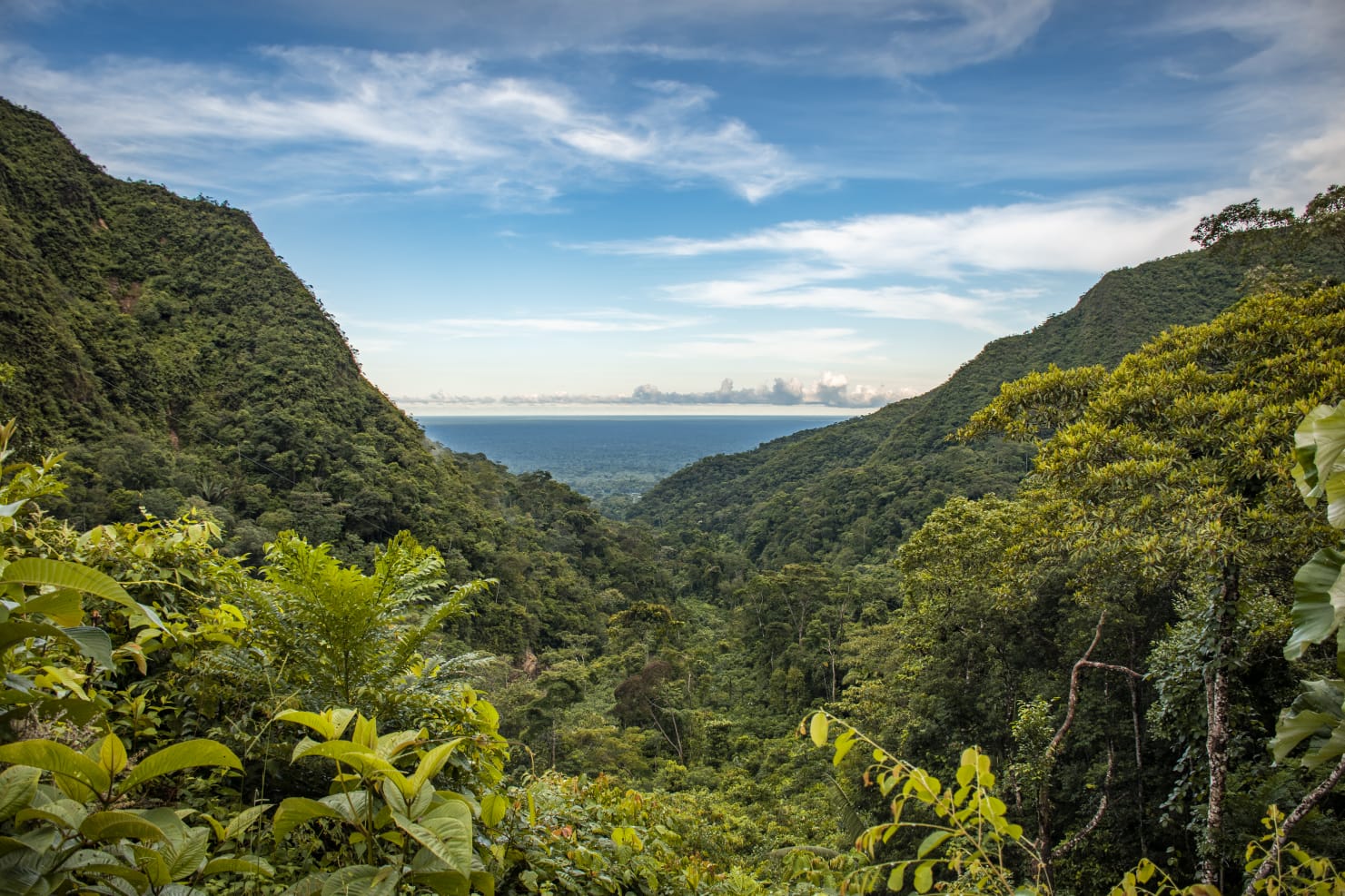 This content is taken from the "Soy Bolivia" verified guide, prepared in April 2023 with information provided by organizations and communities involved. This guide is updated annually to ensure its validity. In order to suggest a community tourism venture, free of charge, you are welcome to send a WhatsApp message to the number (591) 70079347.
Note: Prices are updated to May 2023.
Warning. The images in this guide were provided by representatives of the involved communities, who assured that they use these photographs for the respective promotions of their ventures.
This post is also available in:
Español